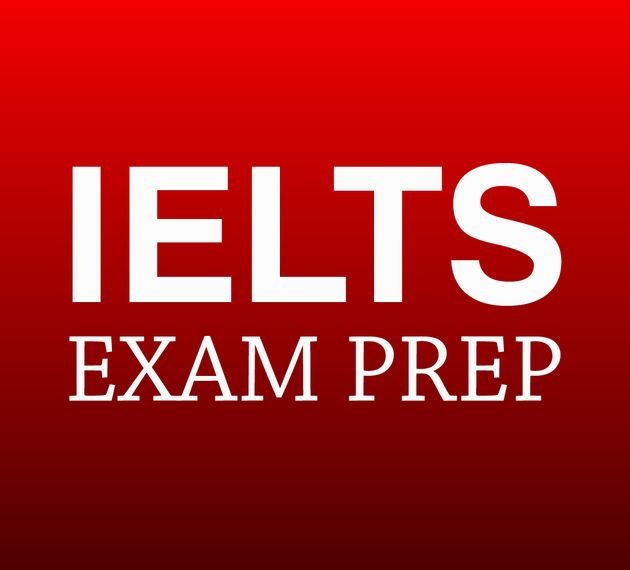 IELTS [International English Language Testing System]
The IELTS Examination is used to measure the linguistic proficiency of people who wish to go for studies or for seeking jobs in countries where English is the medium of communication. The main provider of the test is IDP . There are two versions for the test : a) General – for those candidates who wish to go abroad for job and migration purposes; b) Academic – for those candidates who want to pursue higher studies abroad. Both the test versions assess the four required language skills – Listening, Reading, Writing and Speaking.
IELTS scores are accepted by more than 3,000 educational institutions and various professional organizations across the globe. The required score band varies according to the norms set based on institution, course and country (for Academic) and based on profession ( for General). In most cases, a band of 6.0 and above is required.
The IELTS incorporates the following features:
A variety of accents and writing styles have been presented in test materials in order to minimize linguistic bias.
IELTS tests the ability to listen, read, write and speak in English.
Band scores
•Are used for each language sub-skill (Listening, Reading, Writing, and Speaking.The Band Scale ranges from 0 ("Did not attempt the test") to 9 ("Expert User").
•The speaking module is a key component of IELTS. It is conducted in the form of a one-to-one interview with an examiner. The examiner assesses the candidate as he or she is speaking, but the speaking session is also recorded for monitoring as well as re-marking in case of an appeal against the banding given.
IELTS is developed with input from item writers from around the world. Teams are located in the USA, Great Britain, Australia, New Zealand, Canada and other English-speaking nations.
IELTS test structure
All candidates must complete four Modules – Listening, Reading, Writing and Speaking – to obtain a band score, which is shown on the IELTS Test Report Form (TRF). All candidates take the same Listening and Speaking Modules, while the Reading and Writing Modules differ depending on whether the candidate is taking the Academic or General Training Versions of the Test. The first 3 parts are given without breaks, which makes the IELTS the longest test without breaks (160 minutes). This test structure provokes absent-mindedness, and according to statistics, the results of the second and third parts are generally lower than the results of the first part.
Why BeMax Academy is the best coaching centre for IELTS?
We give you a worthy learning experience here, helping you cover all 4 modules of this examination a day. We assure you a great English learning opportunity and help you unlock your grit to leap on high with confidence.
let us deliver you the fortitude to fly the clouds of success.
There are a few information about this International English Language Testing System (IELTS) exam you need to know. Certain tips and strategies we share here could give you an idea about the examination you are going to take up soon or in future.
The total duration is 60 minutes and consists of 3 passages. There will be a total of 40 questions and the difficulty level varies from passage one to passage three.
For General category, the passages resemble everyday style texts ie. texts related to workplace environment, notices, brochures, advertisements etc.
For Academic category, the three texts have a theoretical style ie. texts are related to academic topics such as science, geography, history etc. and are taken from journals and textbook extracts.
The total duration of the test is 60 minutes and consists of two tasks. Task one is for 20 minutes and Task two is for 40 minutes.
The difference between General and Academic categories is in Writing Task 1.
For Academic category, task involves analysing,comparing and interpreting data from bar charts, pie charts, line graphs, tables, diagrams and maps.
For General category, task involves writing a letter in formal, semi-formal or informal style.
Task 2 is same for both categories and it involves writing an essay based on the given question pattern.
The total duration is approximately 30 minutes (plus an additional 10 minutes to transfer the answers) and consists of 4 sections.
The test pattern is same for both General and Academic categories.
An IDP-certified examiner will arrange a face-to-face interview or video conference with the candidate in this section.. The test duration is between 11-14 minutes. There are 3 parts for the test:
1. Part 1 : an interview that lasts around 4-5 minutes and you have to speak about yourself, your family, job, studies and other interests.
2. Part 2 : you have to speak about a topic in a task card given to you. You will be given 1 minute to prepare about the topic followed by speaking for 2 minutes.
3. Part 3 : the examiner will ask you questions related to the topic in part 2.
The Speaking test pattern is same for both General and Academic categories.
Note : The only difference between General and Academic is in Reading and Writing Task 1
The IELTS test can be taken four times a month. You have to choose your country, the test centre and the suitable exam category (General or Academic) on the website. You can book your exam slot depending upon the availability of test dates. IDP offer tests and the yearly exam schedule is obtainable in their website.
Credit/debit payment is accepted for online registrations and a DD/Credit or debit card/ ICICI bank deposit slip is required for in-person registrations.
The listening, reading and writing modules are taken on the same day in that order without any breaks in between. Speaking test can be on the same day or within seven days before or after the main test and it depends upon the exam provider and the availability of test centre.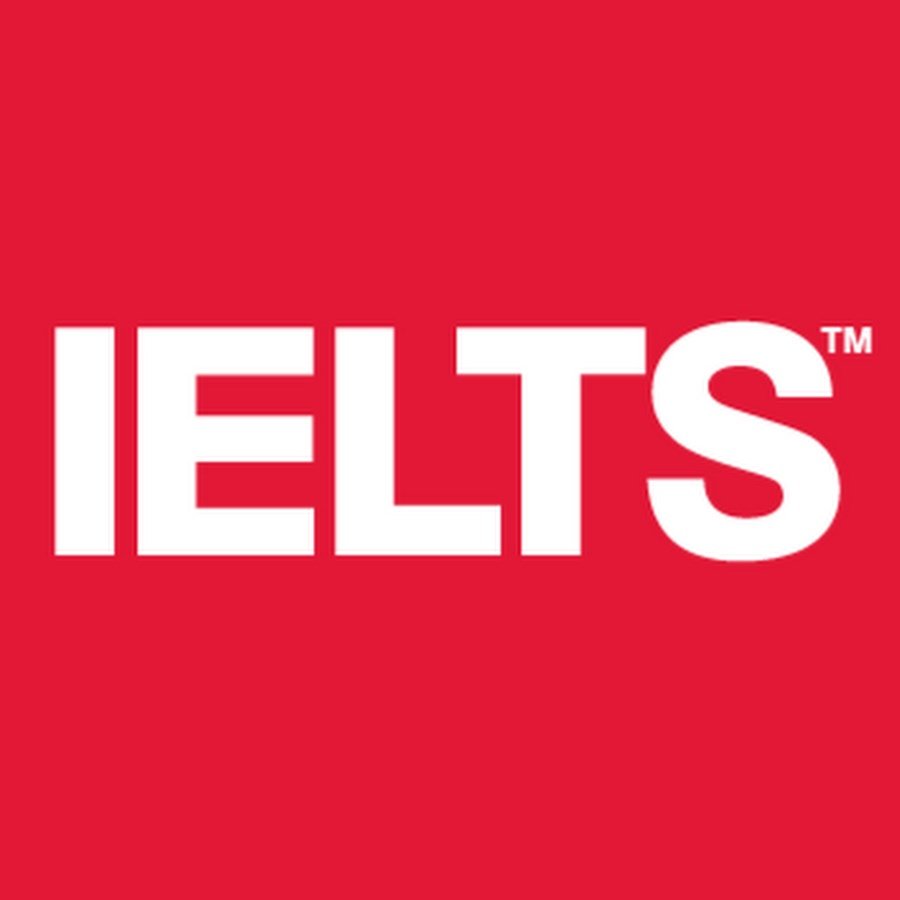 IELTS is scored on a nine-band scale, with each band corresponding to a specified competence in English. Overall Band Scores are reported to the nearest half band.
The following rounding convention applies: if the average across the four skills ends in .25, it is rounded up to the next half band, and if it ends in .75, it is rounded up to the next whole band.
The nine bands are described as follows:
| | | |
| --- | --- | --- |
| 9 | Expert User | Has full operational command of the language: appropriate, accurate and fluent with complete understanding. |
| 8 | Very Good User | Has full operational command of the language with only occasional unsystematic inaccuracies and inappropriate. Misunderstandings may occur in unfamiliar situations. Handles complex detailed argumentation well. |
| 7 | Good User | Has operational command of the language, though with occasional inaccuracies, inappropriateness and misunderstandings in some situations. Generally handles complex language well and |
| 6 | Competent User | Has generally effective command of the language despite some inaccuracies, inappropriate and misunderstandings. Can use and understand fairly complex language, particularly in familiar situations. |
| 5 | Modest user | Has partial command of the language, coping with overall meaning in most situations, though is likely to make many mistakes. Should be able to handle basic communication in own field. |
| 4 | Limited User | Basic competence is limited to familiar situations. Have frequent problems in using complex language. |
| 3 | Extremely Limited User | Conveys and understands only general meaning in very familiar situations. |
| 2 | Intermittent User | No real communication is possible except for the most basic information using isolated words or short formulae in familiar situations and to meet immediate needs. |
| 1 | Non User | Essentially has no ability to use the language beyond possibly a few isolated words. |
| 0 | Did not attempt the test | No assessable information provided at all. |
This table can be used for the Listening tests to convert raw scores to band scores. This chart is a guide only, because sometimes the scores adjust slightly depending on how difficult the exam is
| | | | | | | | | | | | | | | |
| --- | --- | --- | --- | --- | --- | --- | --- | --- | --- | --- | --- | --- | --- | --- |
| Band Score | 9.0 | 8.5 | 8 | 7.5 | 7 | 6.5 | 6 | 5.5 | 5 | 4.5 | 4 | 3.5 | 3.0 | 2.5 |
| Raw Score | 39-40 | 37-38 | 35-36 | 32-34 | 30-31 | 26-29 | 23-25 | 18-22 | 16-17 | 13-15 | 10-12 | 8-9 | 6-7 | 4-5 |
For further enquiry on the IELTS exam fee and other required details.
IELTS Coaching @ Bemax Academy
One of the best IELTS training institutes in India accredited by British Council, Cambridge University Press & IDP Education; Bemax Academy provides the best coaching for all candidates who wish to take the IELTS examination in both General and Academic categories. Our simplified and unique teaching methods are designed to help students achieve an individual and overoll score of 7.0 and above in the first attempt itself. All our branches are equipped with the following features:
Up-to-date study materials prepared by expert faculty for all four modules
Intensive training session for all four modules (Listening, Reading, Writing, Speaking)
A student-friendly atmosphere that provides daily individual practice session for speaking
Fully equipped listening lab with the latest resources
More than 10 years experienced trainers
        Weekly mock tests that simulate a real test environment
        Monthly 1 centralized mock test
        Free online Spectra class
        Free online Roots class
        15 days intensive exam corner classes
Bemax Academy provides full assistance from IELTS training to Exam booking (IDP & British Council) across all test centres in India. In Kerala, the test centres are located in Trivandrum, Kollam, Kochi, Kottayam, Thrissur & Calicut. We take pride in providing support for bringing the IDP IELTS test centre in Kollam.
 Class Timings
Regular Course : 3 months
Day batch: 10.00 am to 1.00 pm
2.00 pm to 5.00 pm
(All students attending day batches can practice from 10.00 am to 5.00 pm)
Evening batch: 4.00 pm to 6.00 pm (for working professionals)
Crash Course : 1 month
10.00 am to 5.00 pm daily
Both Regular and Crash courses are conducted from Monday to Saturday.
Bemax Academy has seven branches. Our training centres are located in Mevaram, Kollam, Kottarakkara, Pathanamthitta, Karunagappally, Attingal and Trivandrum .All our centres are fully equipped with the latest study materials and hosts the best trainers. Performance of each and every student is evaluated by our faculties and training is provided accordingly. We also provide separate hostel facilities for boys and girls.
1. What is the validity of IELTS scores?
Till now, IELTS scores are valid for a period of two years for both General and Academic categories. Results expire after two years starting from the test date.
2. I got only 5.5 for Speaking in my first attempt and I had 7.0 and above for all other modules. Can I retake the test for speaking section alone?
Reappearing for one module alone in the IELTS examination is not permitted as you have to attend all four modules again. But you don't have to worry because if you were able to score 7.0 and above for Listening, Reading and Writing in the first attempt, then you can surely do it again. Just be confident and practice more for Speaking session.
3. What all documents and materials should I carry with me for the exam?
From March 2023 onwards, the candidate can retake a single module. IDP is planning to introduce a new system called "IELTS One Skill Retake", which will enable test takers to redo one of the four skills (Listening, Reading, Writing, or Speaking) if they did not achieve the score they aimed for the first time around.
4. Can I choose my own topic to speak about in part 2 of Speaking test?
No, the topic for the task card section in speaking will be given to you by the examiner. You have one minute to prepare about the topic based on the prompts and you have to speak until the examiner tells you to stop.
5. Many of my friends who took speaking test told me that most examiners don't allow us to complete our answers. Why is it so?
First of all, you have to note that there is a time limit for the examination and the examiner should strictly follow this time limit. Another reason is that the examiner is fully satisfied with your answer and wants to move to the next question. In some cases, certain candidates may deviate from the question topic. So, in all these cases, the examiners may interrupt you. Don't worry about it as you have to focus on the current question given to you and answer confidently.
6. Can I change the exam dates after getting the confirmation dates for the IELTS examination?
It is possible to change the dates on the basis of medical reasons. In order to reschedule the examination, you should firstly send an e-mail to the test provider stating your valid reasons. There is rescheduling fee of Rs.3000. After paying the fees, you should send a hard copy of your passport along with an original medical certificate and a copy of payment documents by courier or post to the address of the test provider (IDP or British Council).
7. Is there any break between Listening, Reading and Writing tests?
No, you won't be allowed to take any breaks between Listening, Reading and Writing tests. For a total duration of 2 hours and 40 minutes, you need to be present in the exam hall. So make sure you take sufficient food and drinks before the test.
8. How long does it take for publishing the test results after the examination?
Your results will be published 13 days after you have taken your test. You can log on to the results page of your test providers website and enter the required details in order to get your test results.
9. What happens if the candidate fail to appear on the test date?
If a candidate is absent on the day of IELTS examination, he/she will not get any test result. If the candidate was absent without giving prior notice, he/she will lose the full test fee unless the candidate provides appropriate medical evidence explaining the reason of absence to the test centre. Medical evidence should be provided within 5 days of the test.
10. Some say that there is a better chance of getting good scores at some test centres. Is it true?
There is absolutely no chance of getting good scores based on test centres. IELTS is a global examination and the officials use many effective methods of standardisation of scores throughout all centres across the world. Just focus on improving your English skill and prepare well for the exam, you can surely get a high band score from any test centre you choose.
11. Can I make notes on the question paper?
You can take notes like important keywords that help you in answering the question. But, DO NOT mark anything on the answer sheet except the answers.
After the exam, you need to submit your question paper along with your answer sheet. So, be careful about what you write in the question paper.
12. Will my previous score affect my current IELTS score?
No, your previous score will not affect your current score. You don't have to worry about your previous score as your test report will not mention about any previous attempts you made in the IELTS test.
13. I attended the IELTS test and my score in writing module was 6.0. As I need 7.0, how soon can I repeat the test?
Candidates can retake the exam anytime they like based on the availability of test date. On your application form, you will be asked to indicate whether you have attended the test before. But no details about your previous appearance will be stated on your Test Report Form.
So, want to take up your IELTS test soon?
Come to us, and we will give you the right guidance. BeMax Academy, being the best IELTS coaching centre in Kerala, will ensure you intensive coaching and sufficient practice materials.
Weekly mock tests are conducted to assess the students and to provide them with the real examination atmosphere so as to boost confidence.
For best IELTS coaching, IELTS practice materials, best IELTS centre at Kollam, IELTS exam centres in Kerala, IELTS exam dates and for best IELTS coaching centre near you, browse and find our reputed branches that provide excellent training in Mevaram, Kollam, Kottarakkara, Pathanamthitta and Karunagappally.
IELTS exam coaching in Kollam
IELTS exam coaching in Trivandrum
IELTS exam coaching in Kottarakkara
IELTS exam coaching in Ranni
IELTS exam coaching in Varkala
IELTS exam coaching in Chengannoor
IELTS exam coaching in Chennai
IELTS exam coaching in Pathanamthitta
IELTS exam coaching in Kerala
IELTS exam coaching in Karunagappally
IELTS exam coaching in Konni
IELTS exam coaching in Kozhencherry
IELTS exam coaching in Bangalore
IELTS exam coaching in India