QATAR PROMETRIC COACHING INSTITUTE IN KOLLAM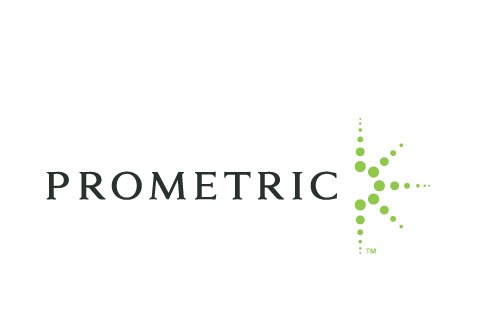 The Qatar Prometric exam is the major criterion for getting license to practice in the medical and paramedical fields of the State of Qatar. This is an upgrading examination taken up by professionals to achieve their desired post in healthcare field. The department consists of different teams, each working on professions like Physicians, Dentists, Nurses, Pharmacists​, Allied Healthcare Practitioners and Complementary Medicine Practitioners.
For Qatar Prometric Exam booking, the only document required is Passport. We can book Qatar dates in a short time of 10 minutes. Normally dates for Qatar examination will be available on all weekdays except Friday, Saturday and Sunday, which may be subject to change based on the exam centre you are choosing.  We have a dedicated Exam wing for QHCP exam booking. For all types of prometric exam registration, contact us @ 9544887851 or mail us @ bemaxexam@gmail.com.
For Qatar Health License, one should pass Qatar Prometric Examination and should have Qatar dataflow report.
IELTS coaching in Pathanamthitta
IELTS coaching in Karunagappally
IELTS coaching in Kottarakkara
IELTS coaching in Thiruvalla
IELTS coaching in Adoor
IELTS coaching in Kozhencherry
IELTS coaching in Varkala
IELTS coaching in chengannur
IELTS coaching in Kottiyam
IELTS coaching centres in Kollam
IELTS coaching centres in Pathanamthitta
IELTS coaching centres in Karunagappally
IELTS coaching centres in Kottarakkara
IELTS coaching centres in Thiruvalla
IELTS coaching centres in Adoor
IELTS coaching centres in Kozhencherry
IELTS coaching centres in Varkala
IELTS coaching centres in chengannur
IELTS coaching centres in Kottiyam
IELTS coaching centre in Kollam
IELTS coaching centre in Pathanamthitta
IELTS coaching centre in Karunagappally
IELTS coaching centre in Kottarakkara
IELTS coaching centre in Thiruvalla
IELTS coaching centre in Adoor
IELTS coaching centre in Kozhencherry
IELTS coaching centre in Varkala
IELTS coaching centre in chengannur
IELTS coaching centre in Kottiyam
HAAD Coaching
DHA Coaching
MOH Coaching
PROMETRIC Coaching
OET Coaching
IELTS Coaching
PTE Coaching
NCLEX Coaching
BLS Coaching
ACLS Coaching
Saudi Prometric Coaching
Oman Prometric Coaching
Qatar Prometric Coaching
OET Online Coaching
HAAD Coaching in Kerala
HAAD Coaching in Kollam
HAAD Coaching in Pathanamthitta
HAAD Coaching in Kottarakkara
DHA Coaching in Kerala
DHA Coaching in Kollam
DHA Coaching in Pathanamthitta
DHA Coaching in Kottarakkara
MOH Coaching in Kerala
MOH Coaching in Kollam
MOH Coaching in Pathanamthitta
MOH Coaching in Kottarakkara
PROMETRIC Coaching in Kerala
PROMETRIC Coaching in Kollam
PROMETRIC Coaching in Pathanamthitta
PROMETRIC Coaching in Kottarakkara
OET Coaching in Kerala
OET Coaching in Kollam
OET Coaching in Pathanamthitta
OET Coaching in Kottarakkara
IELTS Coaching in Kerala
PTE Coaching in Kerala
PTE Coaching in Kollam
PTE Coaching in Pathanamthitta
PTE Coaching in Kottarakkara
NCLEX Coaching in Kerala
NCLEX Coaching in Kollam
NCLEX Coaching in Pathanamthitta
NCLEX Coaching in Kottarakkara
BLS Coaching in Kerala
BLS Coaching in Kollam
BLS Coaching in Pathanamthitta
BLS Coaching in Kottarakkara
ACLS Coaching in Kerala
ACLS Coaching in Kollam
ACLS Coaching in Pathanamthitta
ACLS Coaching in Kottarakkara
Saudi Prometric Coaching in Kerala
Saudi Prometric Coaching in Kollam
Saudi Prometric Coaching in Pathanamthitta
Saudi Prometric Coaching in Kottarakkara
Oman Prometric Coaching in Kerala
Oman Prometric Coaching in Kollam
Oman Prometric Coaching in Pathanamthitta
Oman Prometric Coaching in Kottarakkara
Qatar Prometric Coaching in Kerala
Qatar Prometric Coaching in Kollam
Qatar Prometric Coaching in Pathanamthitta
Qatar Prometric Coaching in Kottarakkara
DHA Coaching in Karunagapally
DHA Coaching in Attingal
DHA Coaching in Varkala
DHA Coaching in Ranni
DHA Coaching in Konni
DHA Coaching in Kozhencherry
DHA Coaching in Chengannur
DHA Coaching in Bangalore
DHA Coaching in Trivandrum
DHA Coaching in Chennai
DHA Coaching in Kolkatta
DHA Coaching in Pune
DHA Coaching in Mumbai
DHA Coaching in Delhi
HAAD Coaching in Karunagapally
HAAD Coaching in Attingal
HAAD Coaching in Varkala
HAAD Coaching in Ranni
HAAD Coaching in Konni
HAAD Coaching in Kozhencherry
HAAD Coaching in Chengannur
HAAD Coaching in Bangalore
HAAD Coaching in Trivandrum
HAAD Coaching in Chennai
HAAD Coaching in Kolkatta
HAAD Coaching in Pune
HAAD Coaching in Mumbai
HAAD Coaching in Delhi
MOH Coaching in Karunagapally
MOH Coaching in Attingal
MOH Coaching in Varkala
MOH Coaching in Ranni
MOH Coaching in Konni
MOH Coaching in Kozhencherry
MOH Coaching in Chengannur
MOH Coaching in Bangalore
MOH Coaching in Trivandrum
MOH Coaching in Chennai
MOH Coaching in Kolkatta
MOH Coaching in Pune
MOH Coaching in Mumbai
MOH Coaching in Delhi
PROMETRIC Coaching in Karunagapally
PROMETRIC Coaching in Attingal
PROMETRIC Coaching in Varkala
PROMETRIC Coaching in Ranni
PROMETRIC Coaching in Konni
PROMETRIC Coaching in Kozhencherry
PROMETRIC Coaching in Chengannur
PROMETRIC Coaching in Bangalore
PROMETRIC Coaching in Trivandrum
PROMETRIC Coaching in Chennai
PROMETRIC Coaching in Kolkatta
PROMETRIC Coaching in Pune
PROMETRIC Coaching in Mumbai
PROMETRIC Coaching in Delhi
OET Coaching in Karunagapally
OET Coaching in Attingal
OET Coaching in Varkala
OET Coaching in Ranni
OET Coaching in Konni
OET Coaching in Kozhencherry
OET Coaching in Chengannur
OET Coaching in Bangalore
OET Coaching in Trivandrum
OET Coaching in Chennai
OET Coaching in Kolkatta
OET Coaching in Pune
OET Coaching in Mumbai
OET Coaching in Delhi
IELTS Coaching in Attingal
IELTS Coaching in Ranni
IELTS Coaching in Konni
IELTS Coaching in Bangalore
IELTS Coaching in Trivandrum
IELTS Coaching in Chennai
IELTS Coaching in Kolkatta
IELTS Coaching in Pune
IELTS Coaching in Mumbai
IELTS Coaching in Delhi
PTE Coaching in Karunagapally
PTE Coaching in Attingal
PTE Coaching in Varkala
PTE Coaching in Ranni
PTE Coaching in Konni
PTE Coaching in Kozhencherry
PTE Coaching in Chengannur
PTE Coaching in Bangalore
PTE Coaching in Trivandrum
PTE Coaching in Chennai
PTE Coaching in Kolkatta
PTE Coaching in Pune
PTE Coaching in Mumbai
PTE Coaching in Delhi
NCLEX Coaching in Karunagapally
NCLEX Coaching in Attingal
NCLEX Coaching in Varkala
NCLEX Coaching in Ranni
NCLEX Coaching in Konni
NCLEX Coaching in Kozhencherry
NCLEX Coaching in Chengannur
NCLEX Coaching in Bangalore
NCLEX Coaching in Trivandrum
NCLEX Coaching in Chennai
NCLEX Coaching in Kolkatta
NCLEX Coaching in Pune
NCLEX Coaching in Mumbai
NCLEX Coaching in Delhi
BLS Coaching in Karunagapally
BLS Coaching in Attingal
BLS Coaching in Varkala
BLS Coaching in Ranni
BLS Coaching in Konni
BLS Coaching in Kozhencherry
BLS Coaching in Chengannur
BLS Coaching in Bangalore
BLS Coaching in Trivandrum
BLS Coaching in Chennai
BLS Coaching in Kolkatta
BLS Coaching in Pune
BLS Coaching in Mumbai
BLS Coaching in Delhi
ACLS Coaching in Karunagapally
ACLS Coaching in Attingal
ACLS Coaching in Varkala
ACLS Coaching in Ranni
ACLS Coaching in Konni
ACLS Coaching in Kozhencherry
ACLS Coaching in Chengannur
ACLS Coaching in Bangalore
ACLS Coaching in Trivandrum
ACLS Coaching in Chennai
ACLS Coaching in Kolkatta
ACLS Coaching in Pune
ACLS Coaching in Mumbai
ACLS Coaching in Delhi
Saudi prometric Coaching in Karunagapally
Saudi prometric Coaching in Attingal
Saudi prometric Coaching in Varkala
Saudi prometric Coaching in Ranni
Saudi prometric Coaching in Konni
Saudi prometric Coaching in Kozhencherry
Saudi prometric Coaching in Chengannur
Saudi prometric Coaching in Bangalore
Saudi prometric Coaching in Trivandrum
Saudi prometric Coaching in Chennai
Saudi prometric Coaching in Kolkatta
Saudi prometric Coaching in Pune
Saudi prometric Coaching in Mumbai
Saudi prometric Coaching in Delhi
Oman prometric Coaching in Karunagapally
Oman prometric Coaching in Attingal
Oman prometric Coaching in Varkala
Oman prometric Coaching in Ranni
Oman prometric Coaching in Konni
Oman prometric Coaching in Kozhencherry
Oman prometric Coaching in Chengannur
Oman prometric Coaching in Bangalore
Oman prometric Coaching in Trivandrum
Oman prometric Coaching in Chennai
Oman prometric Coaching in Kolkatta
Oman prometric Coaching in Pune
Oman prometric Coaching in Mumbai
Oman prometric Coaching in Delhi
Qatar prometric Coaching in Karunagapally
Qatar prometric Coaching in Attingal
Qatar prometric Coaching in Varkala
Qatar prometric Coaching in Ranni
Qatar prometric Coaching in Konni
Qatar prometric Coaching in Kozhencherry
Qatar prometric Coaching in Chengannur
Qatar prometric Coaching in Bangalore
Qatar prometric Coaching in Trivandrum
Qatar prometric Coaching in Chennai
Qatar prometric Coaching in Kolkatta
Qatar prometric Coaching in Pune
Qatar prometric Coaching in Mumbai
Qatar prometric Coaching in Delhi